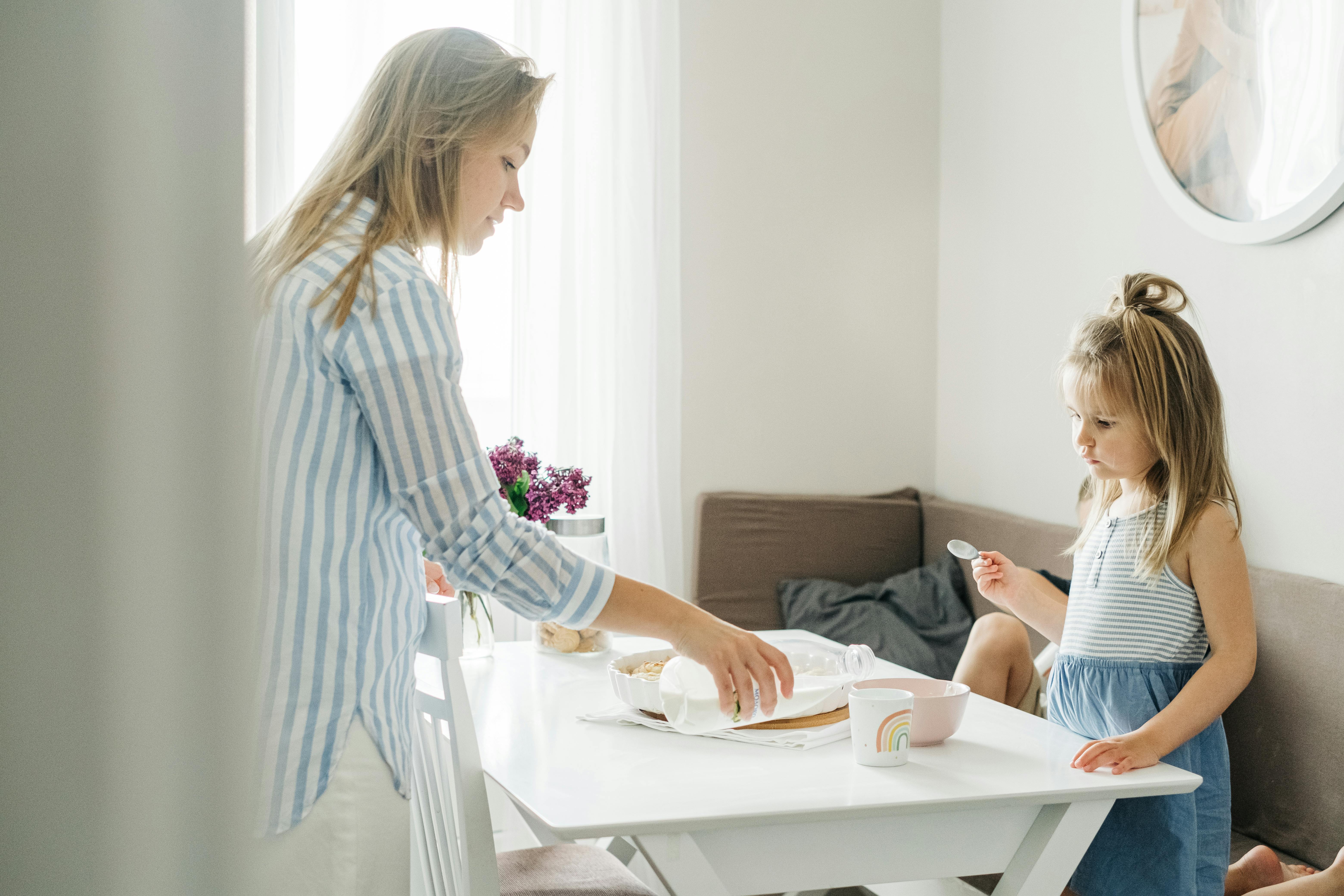 Add style in a colorless kitchen
Simplistic
Simplistic designs are just as attractive as these colors now. For example, gray shaker cabinets offer a simple style that will complement a modern look without looking too flashy. Homeowners who want to stick with these colors should go for this style to make a modern kitchen shine more than ever.
For inspiration, remember the Shaker movement. That's when cabinets became more popular than ever, but that's not all that was created. The Shaker movement consisted of all kinds of chairs, etc. based on the belief that less is more. Simply browsing through the images of the Shaker movement will help anyone come up with ideas on how to add style while keeping it simple.
Contrast
Contrast is the perfect way to spice up anything. For example, painting a delicate white flower on the door of gray cabinets is an affordable way to add elegance. For homeowners who want to stick with the crisp, clean lines modern styles are known for, they can still add some contrast to the area. Hang some black shelves on a white wall and then add some straight white lines on the gray cabinets instead of a flower.
These colors may seem boring, but they provide the perfect opportunity to include the ideal amount of contrast and style in each cooking area.
Reduce gray
This color is best used for appliances and storage along the edges of the area rather than for accent pieces. Gray Shaker cabinets have never gone out of style and blend perfectly with any theme. Each cabinet will look great in this color, and then the rest of the area can be adorned in black and white for the perfect color combination. Use contrast and a simple style as mentioned above in combination with this tip to make a room more inviting than ever.
Add some color
Whether the lack of color is all the hype now or not, if it makes a homeowner want to avoid cooking in their own home due to the cold, calculating feel it gives off, it's best to forget about trends and add some color. Hang up some cool wall art, include a few different accent pieces, and pick out a fun rug to lay on the floor; everything that is necessary to help a house show the personality of the owners.
Famous decorators recommend using red and orange to add warmth; Brighter, more fun colors like yellow and purple add energy, and shades of tan can be used to help the colors blend.
Trends are always fun and can be a great way to ignite the creative spark in homeowners looking for redecorating ideas. On the flip side, trends can also lead homeowners to regret redecorating. These stylish tips will help transform a homeowner who is full of regrets into a homeowner who loves the area they live in and cook in, once again, as they slowly bring their wonderful personality to bear.